How to declutter your kitchen in 10 minutes [Video]
October 24, 2017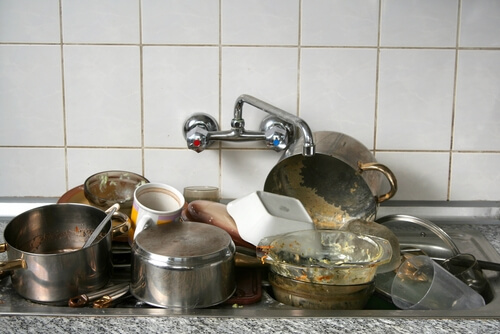 Hello and welcome back to the Wolseley Canada Kitchen and Bath Classics video blog. When you're rushing to cook dinner, the last thing you want to deal with is a cluttered kitchen. Luckily, all it takes is 10 minutes to turn a messy kitchen into a functional one.
Start by clearing your countertops. Counters provide most of the cooking space in the kitchen, so throw dirty cups and plates in the dishwasher and put any mail and other papers in a neat stack somewhere else.
If your kitchen still feels cramped, consider rethinking your storage. Stick a few hooks on the wall to hold large utensils or coffee cups. Hanging items from the wall will leave more counter space for cooking.
Thanks for joining us. Check back soon for more tips from Kitchen and Bath Classics.